During our senior-level UX Design class at Purdue Polytechnic, we were tasked with individually designing an app that would solve a problem other apps do not do well enough, as well as app capabilities that adapt to new technologies. Of course with the newest release of the 2018 apple series 4, now capable of taking ECG readings, I jumped at the opportunity since I have yet to find one health app that fulfills all of my needs.
This health app is not to be confused with an exercise and diet app, but rather a medical wellness tool. People can use this to make sure their health is on track or know if they need to see a medical professional.
Challenge
There are hundreds of health apps out there. The problem is that each one does something different, rather than one app doing everything you need. The apps that are great functionally do not have any visual appeal and are rather hard to navigate. This is where I begin my journey to design something that corrects these issues.
Research and Brainstorming
Before I begin any project, I research all apps that function similarly. I downloaded health apps to my phone to use them and read through hundreds of reviews to see flaws I not only saw, but other users did. By doing this I can improve on what others have already created. Why reinvent the wheel? Not only did I discover how I wanted my app to function, but I also realized there were no apps that performed the functions I desired, such as the "find a doctor function" or "diagnose." For these I had to find inspiration from apps outside of the health category. For the find a doctor function, I took a lot of Inspiration from Open Table. Here is a portion of research and thoughts I wrote out for this project.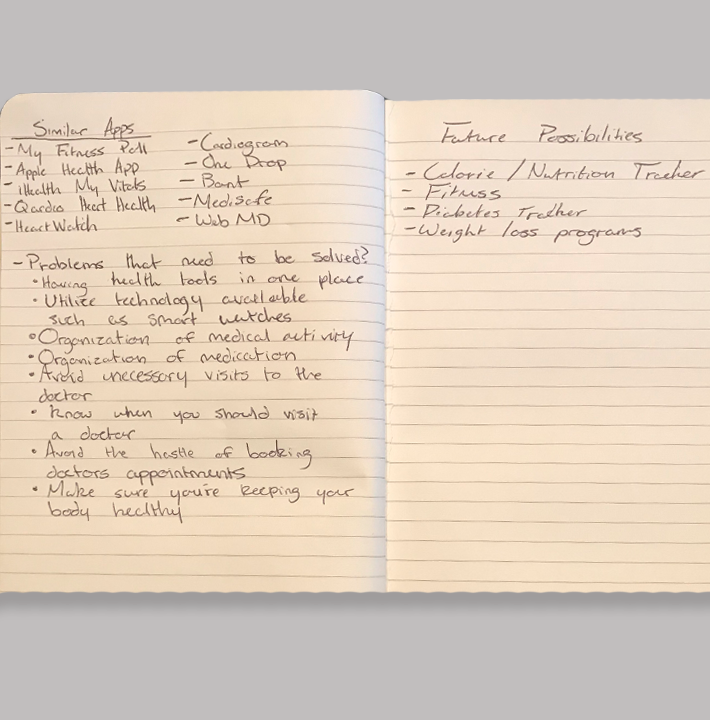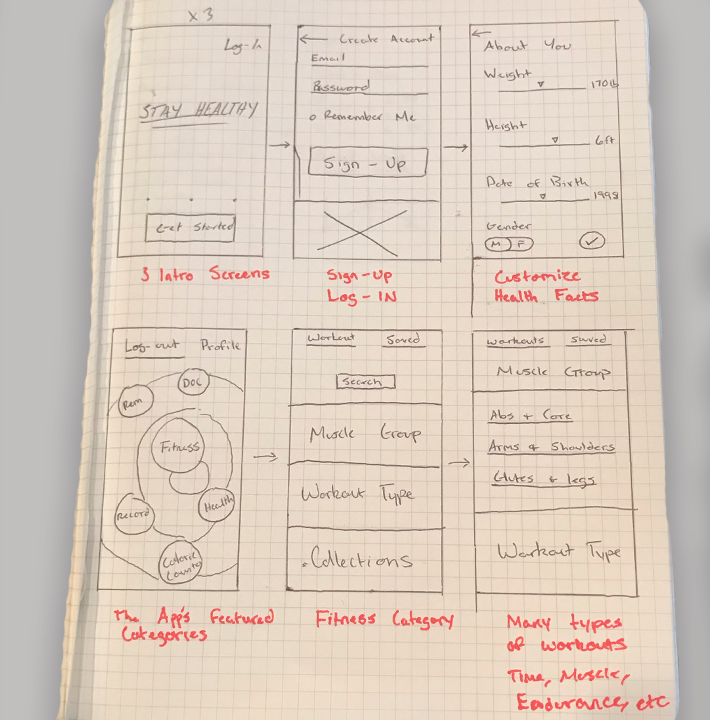 Planning and Wire-framing 
I rough sketched numerous wireframes for the app over a two week period. I began designing based on these wireframes, however I changed many screens and functions significantly during the design of high-fidelity mockups. Many weekly reviews of the product design caused significant change as well and the end product is almost nothing like the first wireframes.
Intro Screens
Intro screens that are simple, fast and easy to navigate. All stats are for app medical purposes to save time from filling in information in each time.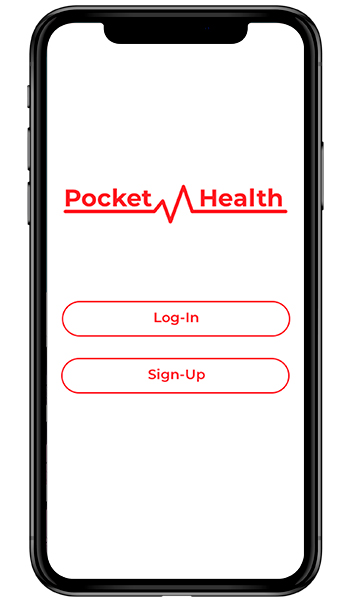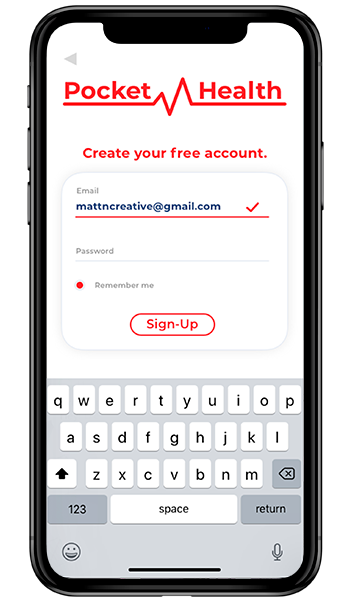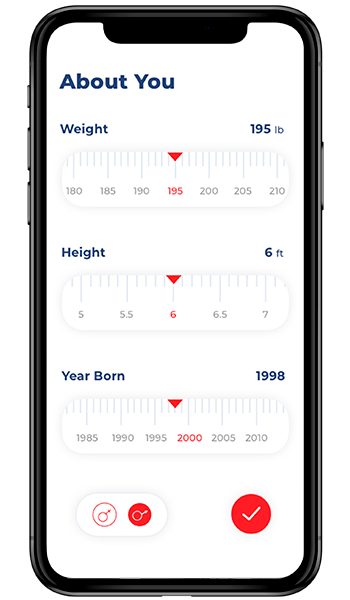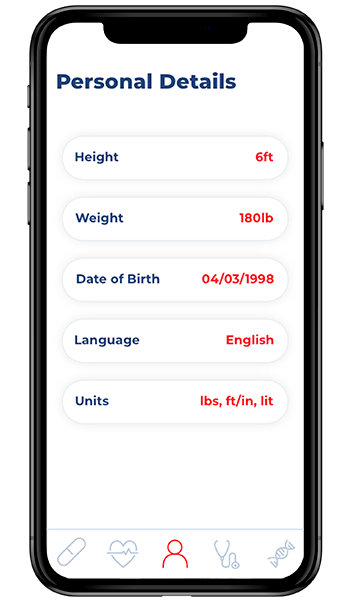 Health
Connect to smart devices, collect data for medical records, track activity such as steps, and perform health analysis such as body composition.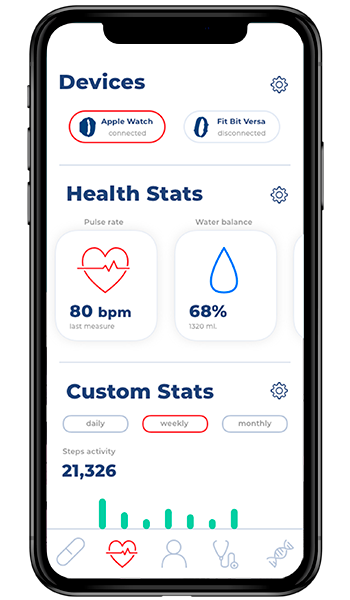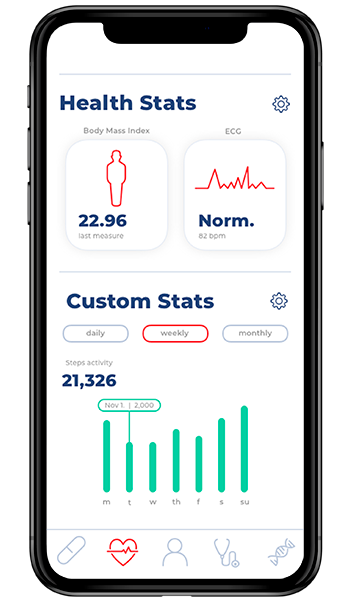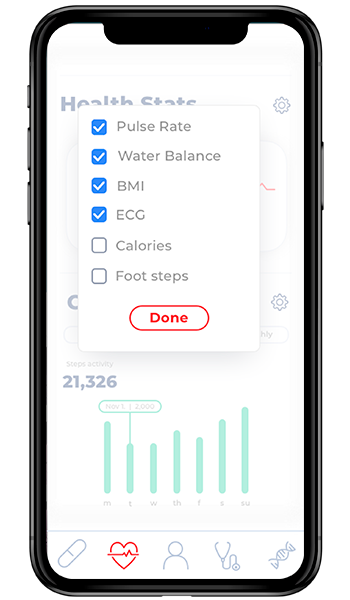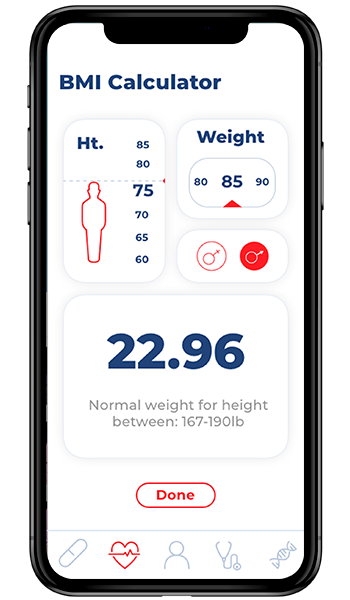 Medication Reminder
Need a reminder to take medication? Set reminders, and add medications simply by selecting shape, color, and the like.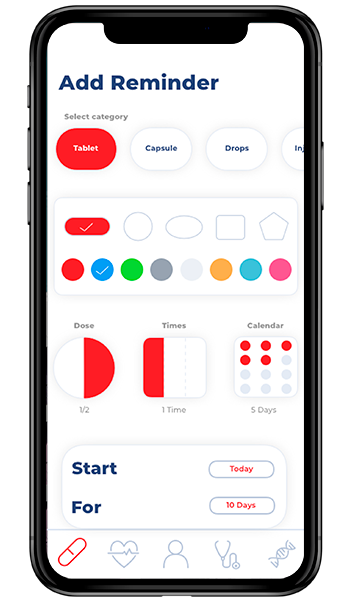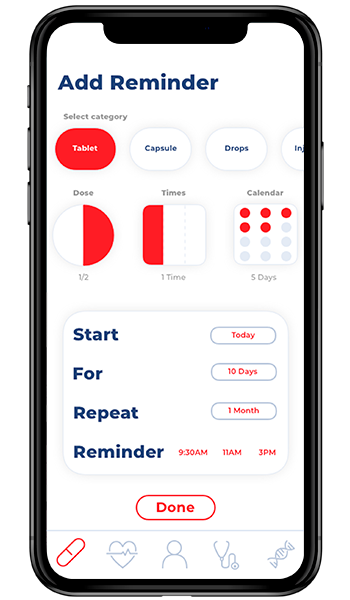 Find A Doctor
Personally, I dread calling to make doctors appointments. Being on hold, figuring out what times work with your schedule on the fly, as well as other annoyances. Often times, I don't even know what doctors to go to. Finding a doctor has never been easier with Pocket Health.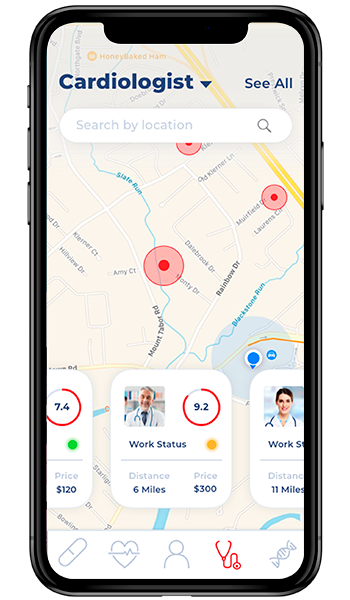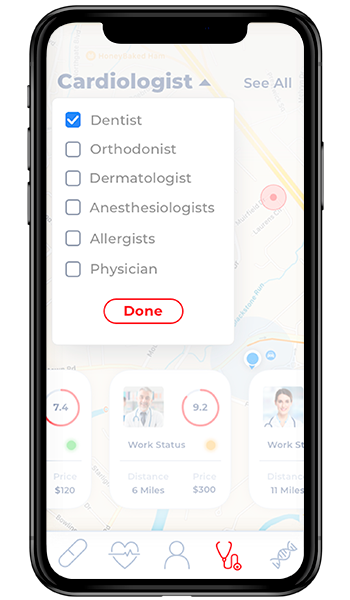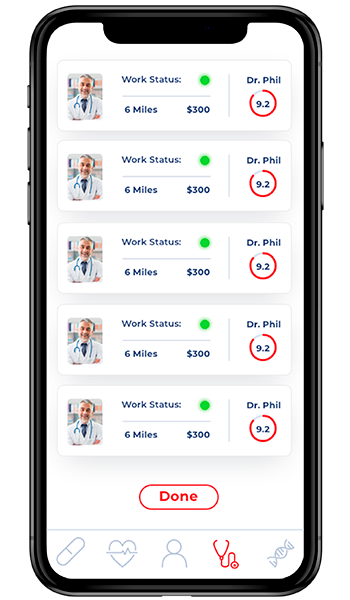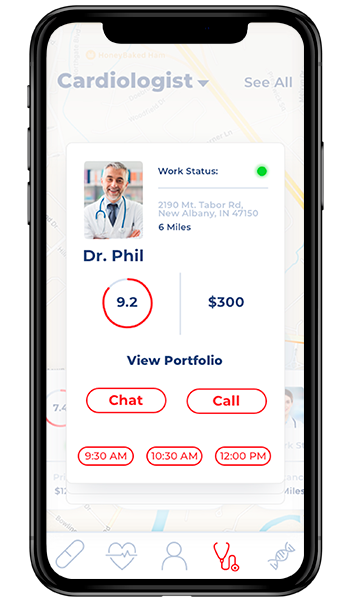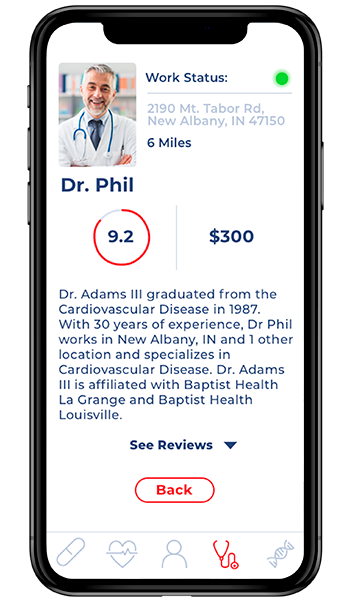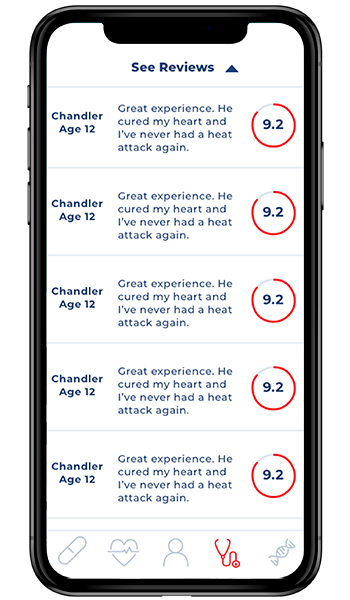 Diagnose
Feeling under the weather or aching? Diagnose it easy and simple, partnering with WebMD to specify the medical issue.